Is eye cream really necessary? It's a common question, particularly if you already apply serum, moisturizer and night cream. However, because the skin under the eyes is up to 20 times thinner than the rest of the face, regular moisturizers are often too thick and potent for the delicate eye area, making eye cream an essential. Read on to discover the benefits of eye cream, what it does and how to apply eye cream to address the key signs of aging around the eyes.  
What causes wrinkles under eyes?
With age, the body naturally produces less of the proteins that keep skin looking plump and smooth – namely collagen and elastin- resulting in the appearance of wrinkles, puffiness and dark circles around the eyes. 
Lifestyle and environmental factors (including smoking, poor sleeping habits, air pollution, and frequent UV exposure) can also emphasize the appearance of fine lines and wrinkles under the eyes.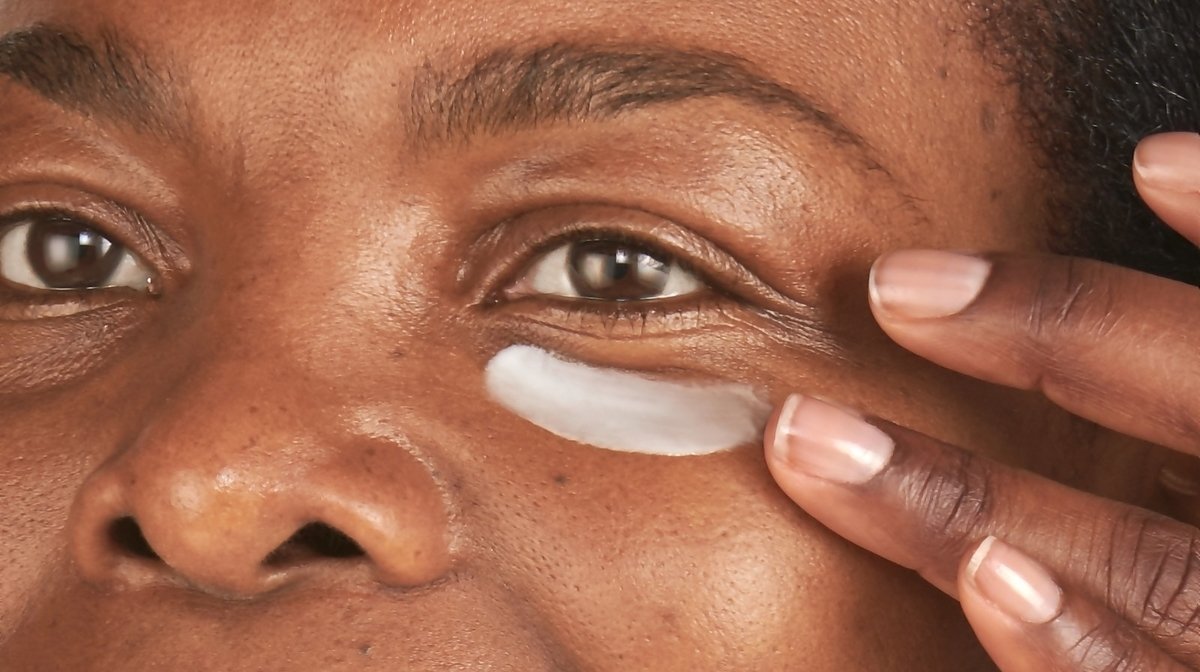 Learn how to get rid of lines under the eyes and discover the best eye cream for wrinkles.
What is eye cream and what does eye cream do? 
Specifically formulated for the delicate skin under and around the eyes, eye creams target visible signs of aging. They're infused with powerful, concentrated ingredients that help to reduce the appearance of fine lines, wrinkles, dark circles, eye bags, and puffiness around the eyes.   
With continued use, the eye area will look and feel brighter, hydrated and revitalized. 
Where to apply eye cream
As eyes are extremely delicate, only apply eye cream under and around the eye, along the orbital bone. Eye cream should not be applied directly onto the eyelids or around the eyelashes.  
When to apply eye cream
Eye cream should be applied both in the morning and at night.  
In the morning, eye cream offers protection against environmental stressors that can emphasize the visible signs of aging. At night, it supports the skin's natural renewal process. 
How to apply eye cream
Cleanse and tone the skin.

 

Apply facial serum and eye serum.

 

Dot the eye cream around the eyes and between the eyebrows.

 

Gently massage outwards and upwards with the index fingers, blending into the eye contours and towards the temples. Be careful not to drag on the skin.

 

Follow with an SPF moisturizer or night cream. 

 
Find the
best eye cream 
for your skin concerns
Explore No7's full range of eye cream for dark circles, wrinkles, bags, and puffiness below. 
Best eye cream for dark circles
Enriched with Vitamin C, No7 Early Defence Eye Cream helps to reduce the appearance of dark circles, providing skin with a boost of radiance.  
Apply morning and night to brighten dark shadows for energized, beautiful-looking eyes.