A retinol eye cream is an under-eye cream that helps to improve the appearance of  fine lines, wrinkles, crow's feet, dark circles, puffiness, and everything in between. It's never too early to incorporate an eye cream with retinol into your skincare routine, for smoother, lifted and brighter-looking eyes and a younger-looking appearance.
Keep reading to discover what retinol does and how to incorporate the best retinol under eye cream into your skincare routine.
Do you need an eye cream?
The eye area is incredibly delicate and 20 times thinner than the rest of the face. A lack of collagen and elasticity in this area, combined with constant facial movements that cause the skin to crease, this area is often the first to show signs of aging.
Regular moisturizers are typically too rich and potent for the fragile eye area, making under eye cream an essential. They help to target visible signs of aging and reduce the appearance of fine lines, wrinkles, dark circles, eye bags, and puffiness around the eyes.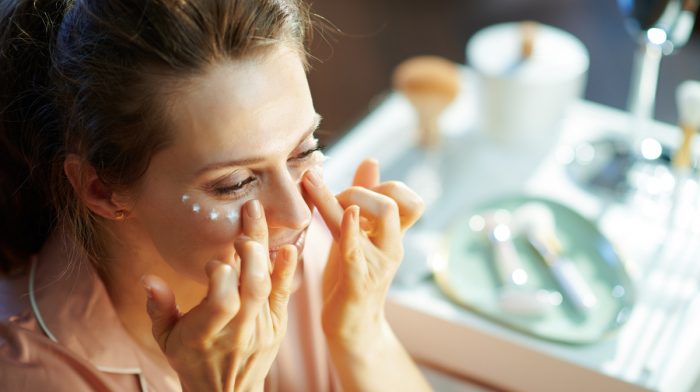 Discover the benefits of eye cream and how to apply it correctly.
What does retinol eye cream do?
A type of retinoid and a derivative of Vitamin A, retinol is a powerful ingredient that support the skin's natural renewal process. It helps to minimize the appearance of damage triggered by environmental aggressors and create a plumping effect that helps to reduce the appearance of fine lines and wrinkles, retain water levels, and brighten the appearance of skin.
Eye cream with retinol before and after
An eye cream with retinol delivers the same hydrating and smoothing benefits as most under eye creams, but with an added anti-aging boost. Thanks to retinol, it helps to firm, lift, hydrate, and brighten the appearance of skin for an overall refreshed and rejuvenated look.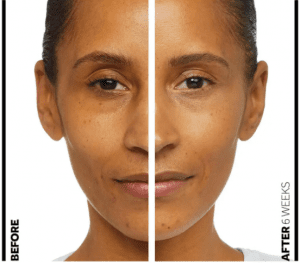 Before and after using No7 Pure Retinol Eye Cream continuously for 6 weeks.
Retinol eye cream vs face cream
Face creams with retinol are a great way of maintaining a youthful, radiant-looking complexion. However, as the skin under the eye is extremely delicate, highly concentrated retinol moisturizers can often be too potent and potentially cause irritation if applied to the eye area.
No7's pure retinol eye cream is designed specifically for this fragile area. It boasts a lower concentration of the key ingredient and is combined with soothing ingredients, including shea butter and bisabolol, to help minimize irritation.
How to apply retinol eye cream
As retinol increases skin's sensitivity to sunlight, it's best applied as part of a nighttime skincare routine and used alongside a daily moisturizer with SPF.
Cleanse and tone the skin with your favorite No7 cleanser and toner 
Apply facial serum and eye serum
Dot the retinol eye cream around the eyes and between the eyebrows
Massage in gently and blend around the eye contour
After 30 seconds, follow with a No7 night cream
The next morning, apply a No7 Moisturizer with SPF
If sensitivity occurs, reduce use to every other night and build up to nightly use.
The best retinol under eye cream
Developed to target 7 signs of aging, No7 Pure Retinol Eye Cream is a gentle yet effective eye cream with retinol. Its lightweight formula combines 0.5% pure retinol with soothing shea butter and bisabolol to minimize irritation, while No7's Matrixyl 3000+™ collagen peptide technology helps to reduce the appearance of dark circles and puffiness after just 2 weeks*. With continued use, the under eye area looks firmer, brighter and more hydrated.
*Based on consumer perception study