Wrinkles around the mouth can add years to your appearance. The mouth is one of the first areas of the face to develop wrinkles and, although they are inevitable, it is possible to reduce their appearance and prevent fine lines around the mouth from appearing to deepen prematurely.
Keep reading to discover what causes wrinkles around the mouth and how to help get rid of the appearance of marionette lines, for a more youthful-looking appearance.
What causes wrinkles around the mouth?
Loss of collagen and elastin
Every year, skin loses an estimated 1% of its collagen and elastin levels (2 essential proteins responsible for skin's plump appearance), causing wrinkles to develop on all parts of the face. However, the mouth, eye area and forehead are particularly prone to wrinkles, as the skin around these areas is thinner.
Environmental and lifestyle factors
Laugh lines and smile lines are a natural part of aging, but there are environmental and lifestyle factors that can emphasize the depth of wrinkles, such as:
Unprotected, overexposure to UV rays
Facial expressions, including squinting, frowning and laughing
Dehydrated skin
Smoking
Poor diet
The different types of mouth wrinkles
Smile lines
Smile lines, also known as nasolabial folds, are naturally caused by the repetitive movements of facial muscles and can be seen when smiling and laughing. The lines may disappear when the face relaxes. However, as we age, they typically become more noticeable and deeper set.
Marionette lines
Marionette lines are facial wrinkles that run vertically between the mouth and chin, and typically appear in your 40's and 50's. As collagen levels naturally deplete, skin has less support, resulting in drooping and folding.
Lipstick lines
Lipstick lines are vertical lines that run above the upper lip towards the nose and on the lips themselves. Lipstick often settles in these fine lines and can emphasize their appearance.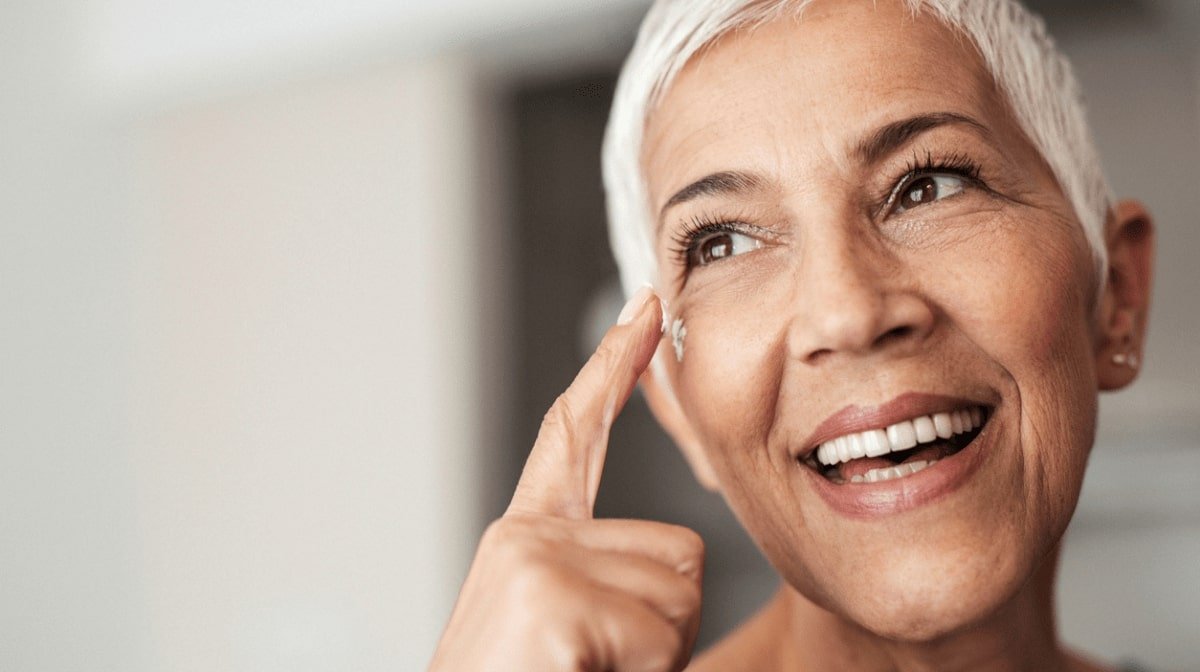 Read our guide to building a simple skincare routine that will help you achieve hydrated, healthy and younger-looking skin.
How to get rid of wrinkles around the mouth
Like pores and fine lines, you can't completely get rid of mouth wrinkles without invasive procedures, but there are preventative methods that can help to reduce the appearance of wrinkles around the mouth.
Use a serum formulated with collagen peptides
What is collagen good for? Collagen helps to give the skin look of firmness and elasticity, supporting a more youthful-looking appearance.
No7 Line Correcting Booster Serum is formulated with No7's powerful anti-wrinkle collagen peptide technology, Matrixyl 3000+. It helps to reduce the appearance of stubborn lines and wrinkles around the mouth and nasolabial folds.
After cleansing and toning, use the precision applicator to apply directly onto fine lines around the mouth. Then, follow up with your regular No7 face serum and moisturizer.