Dermatologists advise that the earlier you start addressing the signs of aging, the better. Once you enter your 20s and the skin begins to lose its elasticity, early signs of sun damage and aging will start to show. Retinol is a key anti-aging vitamin that can be incorporated at any stage of your skincare journey. However, retinol skincare has the potential to cause irritation and sensitivity, so always use in accordance with the instructions, and closely monitor your skin's response. Here's our advice on how to use retinol for optimal results.
How to use retinol
Step 1: Cleanse
Retinol should always be applied onto clean skin. Use a gentle face wash to remove the dirt and impurities of the day, then gently pat the skin dry.
You can find the best cleanser for your skin type with our guide: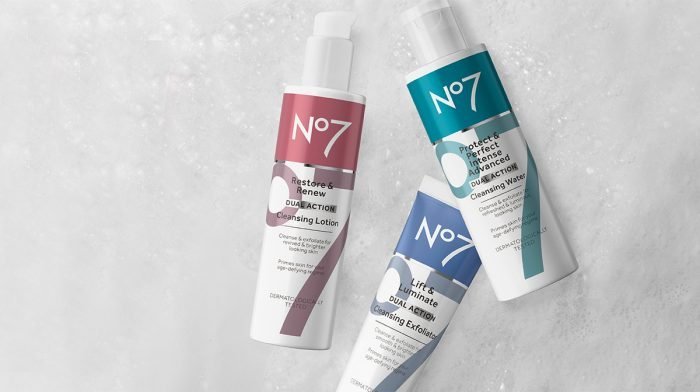 Discover the best facial cleansers for dry, oily, sensitive, and aging skin.
Step 2: Apply a retinol serum
Apply two pumps of your retinol serum to the face and neck, avoiding the eye, outer eye and lip areas. Wait 90 seconds before continuing with your routine.
No7 Advanced Retinol 1.5% Complex Night Concentrate is designed to amplify your other retinol skincare products. Boasting a next-generation retinol complex, it supports surface skin renewal from the very first application, working through the night to deliver visibly younger and healthier-looking skin by morning.