Along with sunscreen, dermatologists often recommend using retinol serum to help improve signs of aging – but what does retinol serum do exactly and why is it such a powerful anti-aging product? Keep reading to discover the benefits of retinol serum and find the best No7 retinol serum for your skin.  
What is retinol serum?
There are two common types of retinol serums: pure retinol serums with highly concentrated formulas that should be introduced gradually into a skincare routine and used just once a day; and milder retinol serums that blend retinol with other skincare ingredients and can be used morning and night. Both can visibly improve the appearance of the tone and texture of the skin.  
The benefits of retinol serum
Encourages surface skin cell renewal
When applied topically onto the skin, retinol is effectively absorbed by the skin. This helps support skin's natural renewal process.  
Improves the appearance of fine lines and wrinkles
Retinol serum can help skin feel thicker and enhance its ability to retain water, improving the appearance of fine lines and wrinkles.    
Brightens, smooths and evens skin tone
By supporting surface skin's natural cell turnover, retinol serum helps to smooth skin's texture, reduce the appearance of pores and pigmentation, and brighten skin tone.  
How often should you use retinol serum?
A serum that blends retinol with other key ingredients can be used twice a day (morning and night) from first use, while a pure retinol serum should be gradually introduced into a skincare routine. Apply every third evening to build skin's tolerance, then gradually increase to nightly application. 
How to use retinol serum
A retinol serum should be used after cleansing and toning, as part of your regular skincare routine. Follow with a hydrating night cream and apply SPF moisturizer the next morning.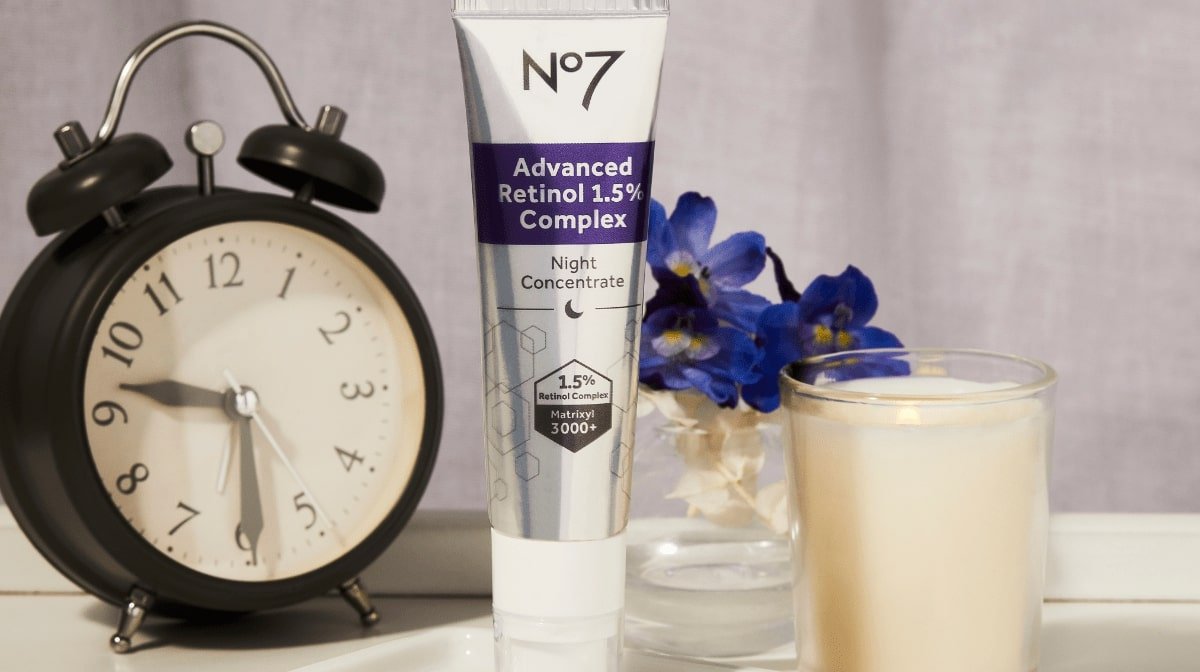 It's important to introduce retinol into your skincare regimen slowly. Here's our advice on how to use retinol for the best, most transformative results.
Best retinol serums
Buy now

with No 7

A retinol concentrate for firmer, brighter and more even-looking skin. 

Combining a next-generation retinol complex and our advanced peptide technology, this 1.5% retinol concentrate helps to reduce the appearance of fine lines and pores, while refining skin tone. With continued use, skin appears firmer, lifted, brighter, and more radiant. 

Gradually introduce this retinol concentrate into your skincare routine, applying it every 3 days onto clean, dry skin to build tolerance. Increase to nightly use.  

Buy now with free delivery