A potent skincare ingredient that's popular with both dermatologists and beauty enthusiasts alike, retinol is a buzzword in the beauty industry. It's proven to reduce the appearance of fine lines, wrinkles and hyperpigmentation, and it's worth knowing the facts before you add it into your skincare routine.
Read on to discover 5 facts about retinol skincare that everyone should know, and the best retinol skincare from No7.
1. It's a derivative of Vitamin A
Retinol is an antioxidant that's a derivative of Vitamin A and is available over the counter in various forms and strengths.
Known to combat signs of aging, it supports surface skin cells' natural renewal process, making skin's layers feel thicker and enhancing its ability to retain water. It also helps to improve the appearance of fine lines and wrinkles.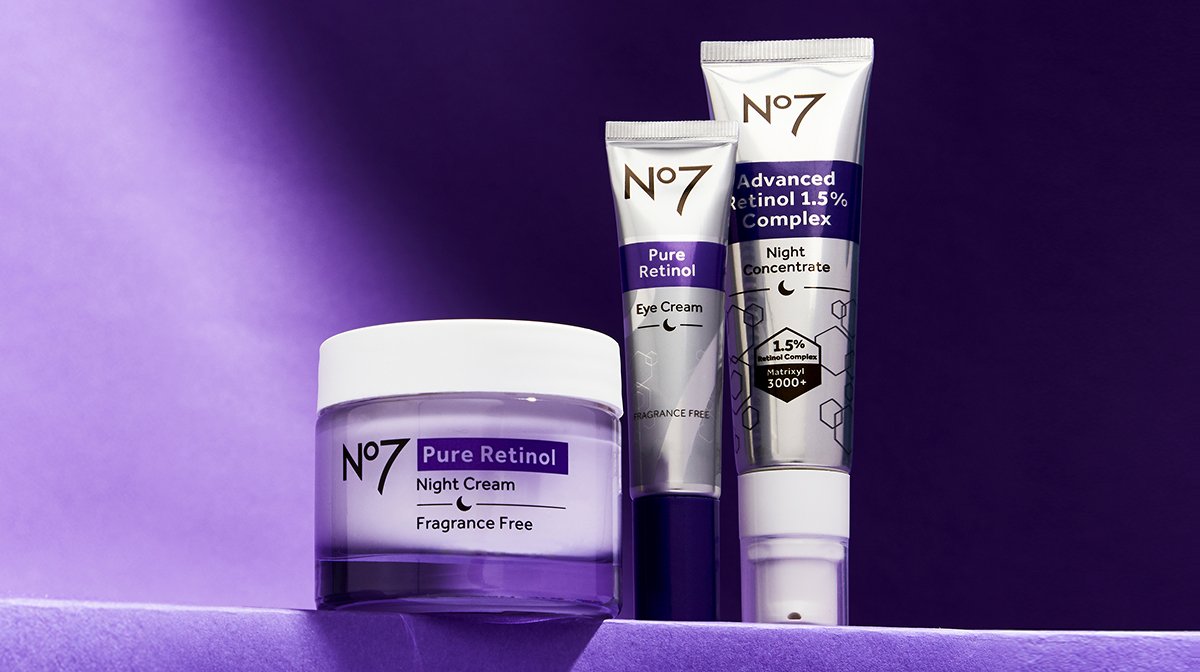 Retinol benefits the skin by encouraging surface skin cell renewal and helping to improve the appearance of fine lines and wrinkles.
2. SPF is an essential part of using retinol
As retinol makes skin sensitive to sunlight, it's essential to use a daily moisturizer with SPF and avoid direct sun exposure for long periods of time.
It's also advised to apply retinol for skin at night to allows the formula to penetrate the surface of the skin while you sleep, supporting cell turnover for a renewed, younger-looking complexion.
3. A bit of irritation is normal at first
When using retinol for the first time, you may experience slight irritation in the form of dryness or peeling of the skin. This is natural, as skin cell turnover occurs quicker. These side effects should soon subside.
To help combat the irritation and strengthen the skin barrier, add a retinol serum like No7's Pure Retinol Post Soother into your skincare routine. It's formulated with hydrating ingredients like ceramides and bisabalol, which can help the skin look and feel calm and soothed.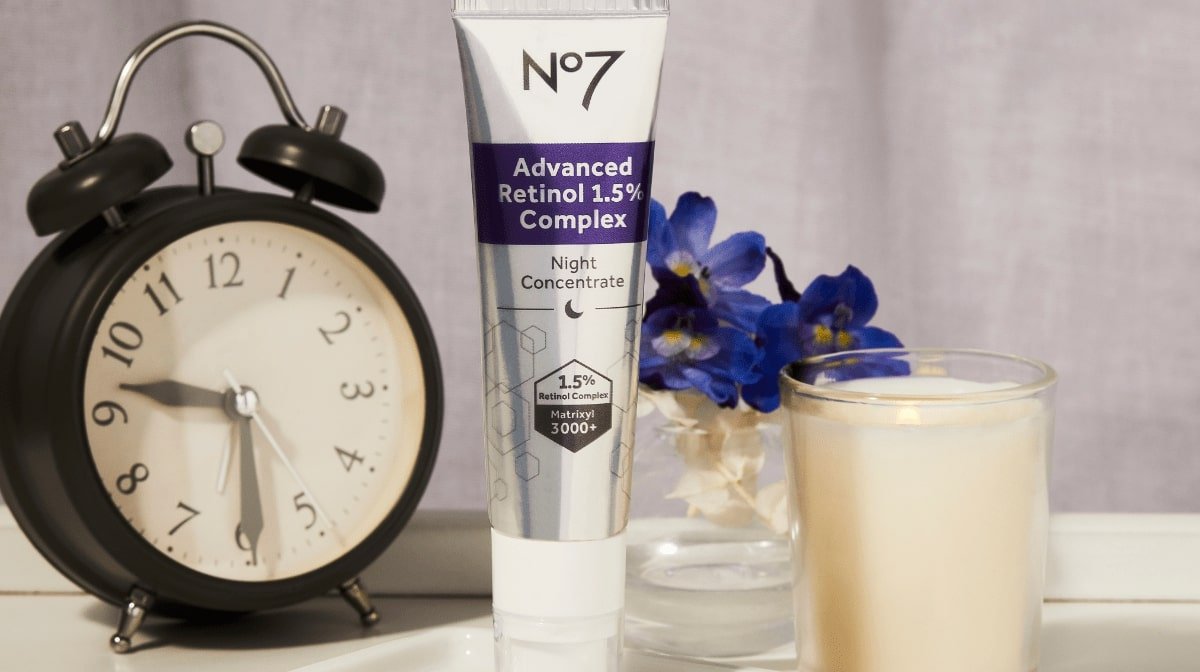 It's important to introduce retinol into your skincare regimen slowly. Here's our advice on how to use retinol for the best, most transformative results.
4. Retinols and retinoids are not the same
Retinols and retinoids both offer anti-aging results but in different time frames due to their different strengths. Retinoids such as Tretinoin are used for more severe acne or pigmentation and are only available with a prescription. Retinols contain a lower concentration of the active retinoic acid ingredient and can be bought over the counter to help reduce signs of aging.
No7 Pure Retinol 1% Night Concentrate is our maximum-strength retinol formula, ideal for more seasoned retinol users. Our innovative Retinol Optimizer slowly releases the formula to provide an enhanced delivery of pure retinol, for a healthier, more even-looking complexion.
5. Retinol can't be mixed with all skincare ingredients
As retinol is such a powerful and potent ingredient, it's essential to be careful with any other ingredients you pair it with. It must not be used in conjunction with other pure retinol products, as well as retinoic acid, alpha hydroxy acids (AHAs) and beta hydroxy acids (BHAs). If mixed these would likely cause further irritation and dry out the skin.