No7 Early Defence Collection | No7 US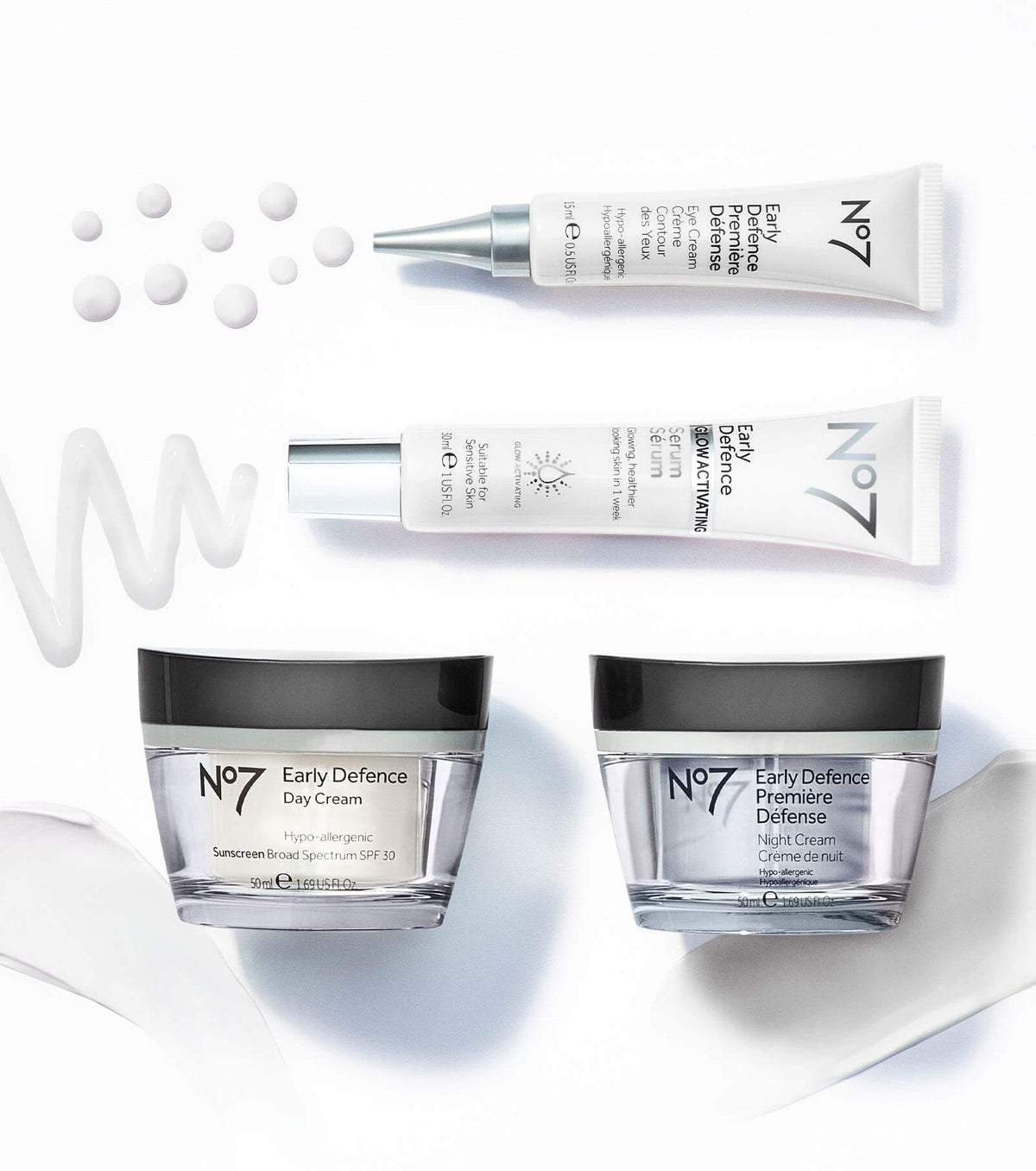 Early Defence
Protect skin's natural defenses and keep it looking younger for longer.
Ideal for young skin and all skin types.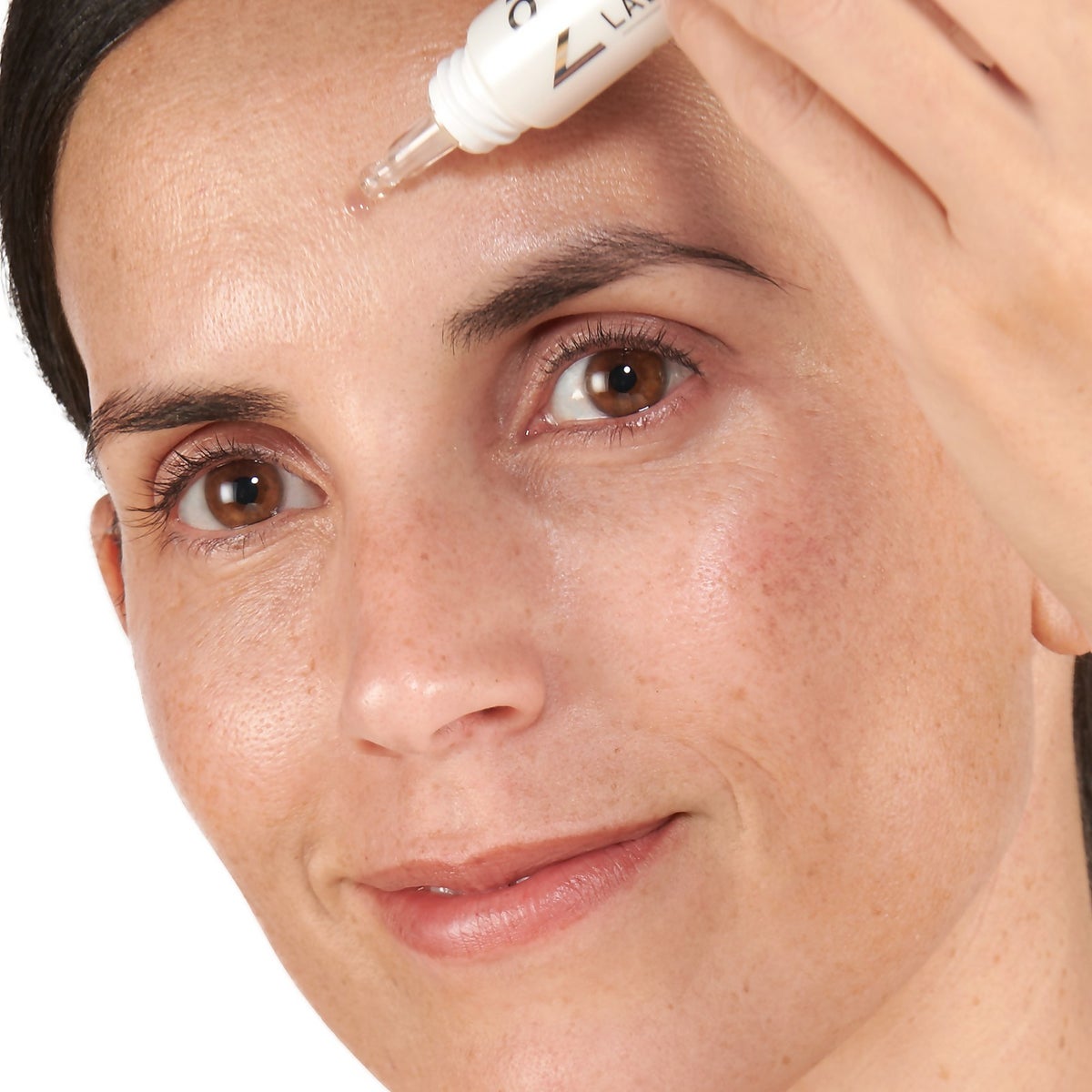 WHY YOU'LL LOVE IT
The No7 Early Defence collection helps reduce the visible signs of aging while supporting the skin's renewal process for a healthier‐looking, more radiant complexion in 1 week. It's the perfect choice for young skin seeing those first fine lines.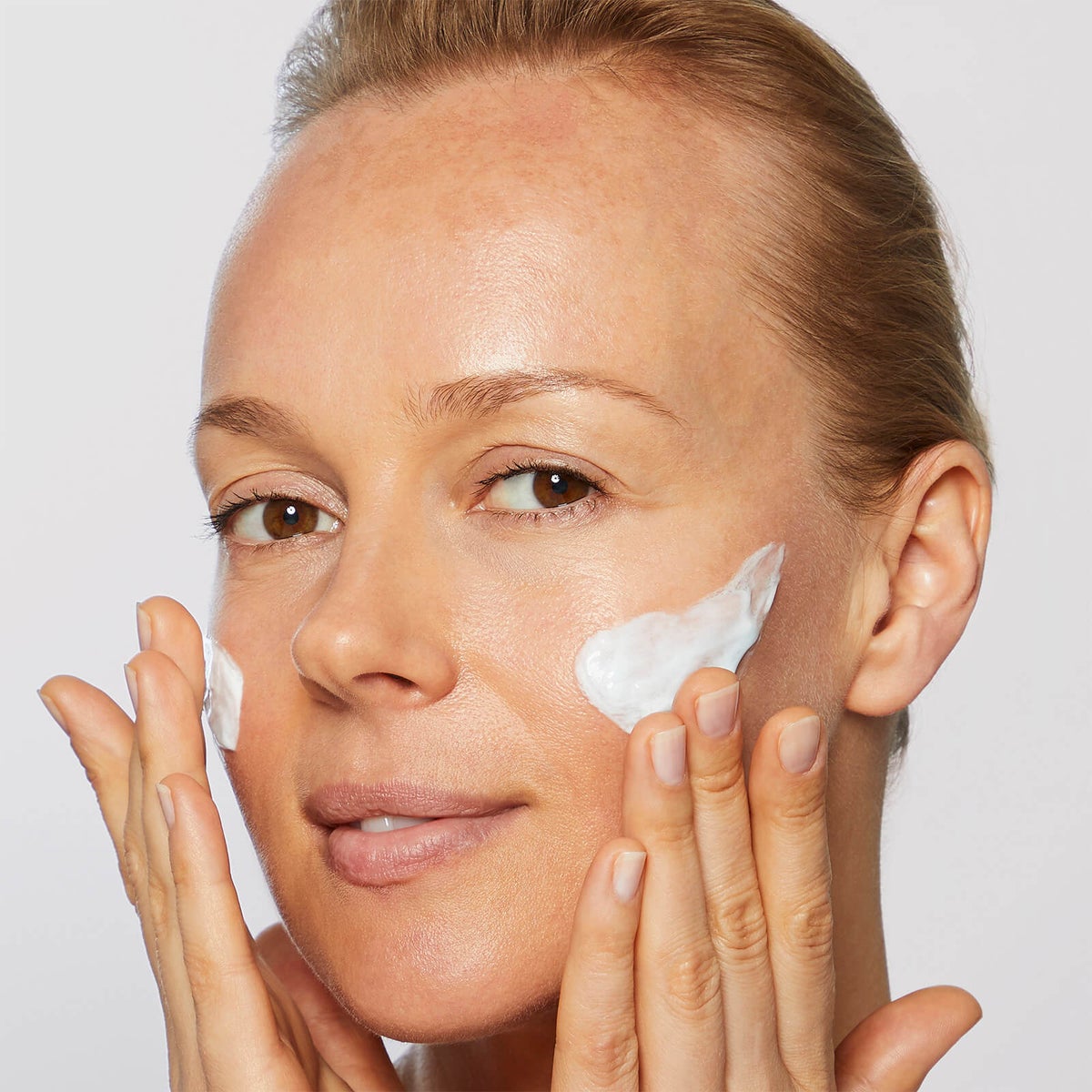 SCIENCE‐BACKED INGREDIENTS & TECHNOLOGY
Powered by protective anti‐aging ingredients that help clear, refine and minimize the appearance of pores and maintain skin's natural glow, the No7 Early Defence collection is designed to defend skin from environmental stressors such as pollution.

Lipopeptides and Vitamin A help reduce the appearance of those first fine lines
Retinyl palmitate supports the skin renewal process to reduce the key visible signs of aging
Matrixyl 3000+, No7's powerful anti‐wrinkle peptide technology
No7's Double Defence Technology for protection from environmental stressors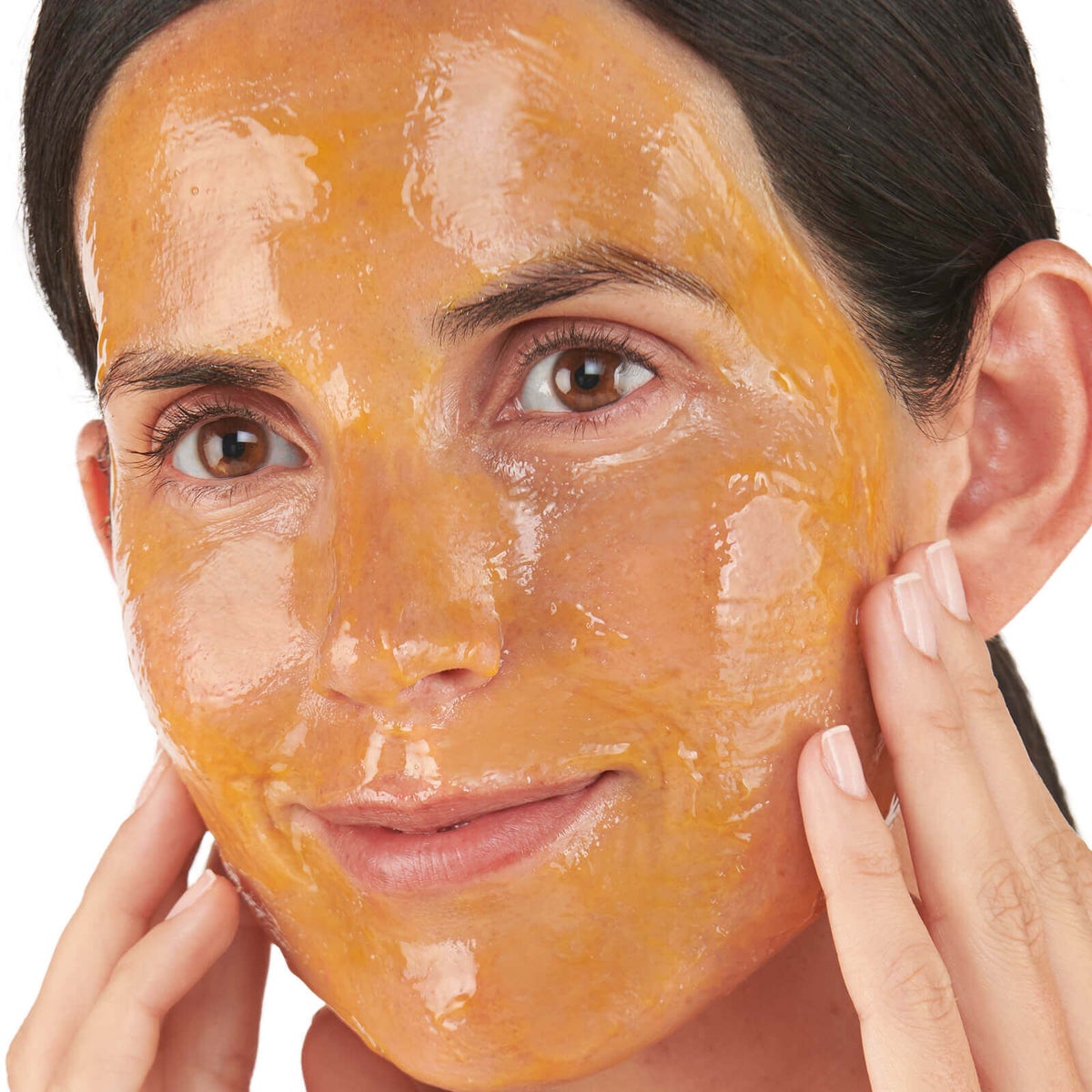 YOUR NEW EARLY DEFENCE REGIMEN
For optimum results, we recommend a 4‐step skincare routine both morning and evening.

1. Cleanse skin thoroughly using your preferred No7 cleanser.
2. Smooth No7 Early Defence Glow Activating Serum onto face and neck.
3. Next, dot No7 Early Defence Eye Cream around eyes, blending into skin gently with fingertips.
4. Follow with No7 Early Defence Day Cream SPF 30 in the morning or No7 Early Defence Night Cream at night.
Ready to maintain skin' youthful glow with the protective power of Early Defence?
Shop Now
Early Defence On The Blog