Forehead wrinkles are a common and inevitable part of aging. Fortunately, a skincare routine filled with key ingredients to help remove forehead wrinkles, such as hyaluronic acid and retinol, can help to reduce the appearance of the depth of fine lines and wrinkles on the forehead. Read on to discover how to help get rid of the appearance of forehead wrinkles and maintain skin's youthful appearance for longer.
 What causes forehead wrinkles?
Wrinkles on the forehead are primarily caused by the breakdown of collagen and elastin (two essential proteins responsible for skin's plump appearance) due to aging and external aggressors. Forehead wrinkles can also be caused by repetitive facial movements, lifestyle habits, stress, and genetic factors.
How to prevent forehead wrinkles
Changes in lifestyle habits can help to prevent the deepening of forehead wrinkles and delay the formation of new lines.
Implement an anti-aging skincare routine to keep skin feeling hydrated and protected, and looking younger for longer.
Apply SPF daily, as over-exposure to the sun's UV rays can result in premature aging, wrinkling, loss of elasticity, and dark spots.
Drink plenty of water to hydrate skin from the inside out.
Sleep well for 7-9 hours a night to support the skin's natural overnight renewal process.
Wear sunglasses when outdoors to avoid squinting and frowning, two facial expressions that could potentially cause forehead wrinkles.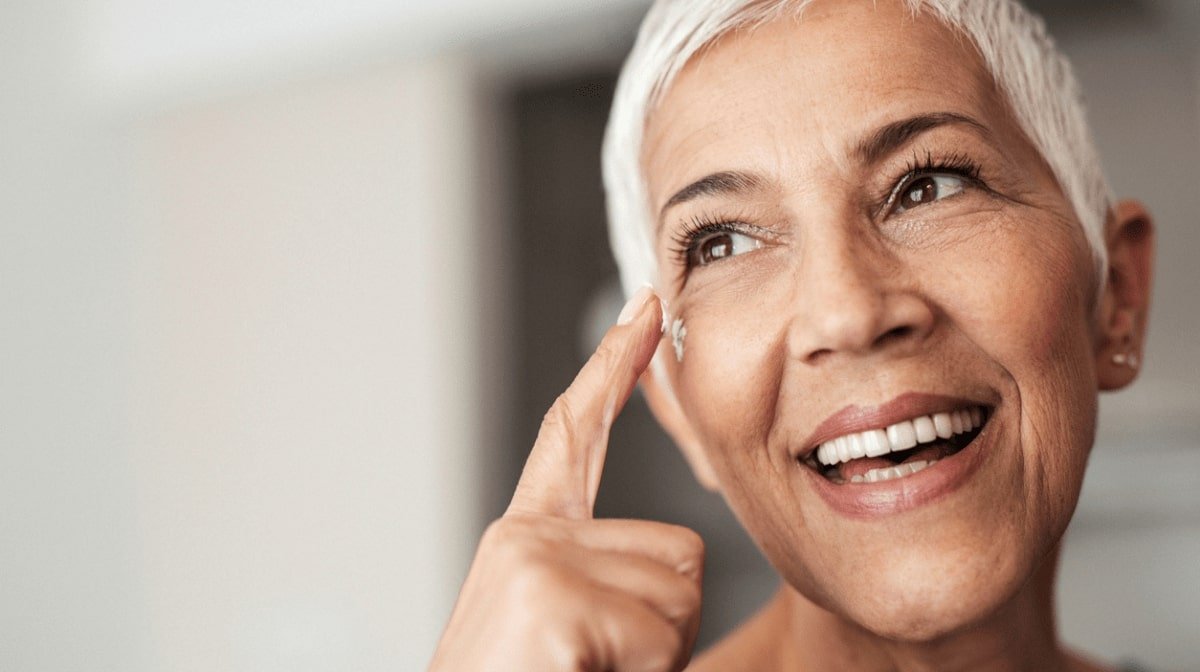 Read our guide to building a simple skincare routine that will help you achieve hydrated, healthy and younger-looking skin.
How to get rid of forehead wrinkles
Implementing an anti-aging skincare routine is the first step to minimizing the appearance of fine lines and wrinkles on the forehead.
Step 1: Use a serum for wrinkles
No7 Laboratories Line Correcting Booster Serum is a non-invasive forehead wrinkle treatment. Containing 7 times more proprietary collagen peptide technology than No7's other clinically proven serums, it helps to reduce the appearance of stubborn lines and forehead wrinkles by up to 5 years in as little as 12 weeks.
Apply directly to lines and wrinkles in both the morning and evening as part of a healthy skincare routine. Follow with your preferred No7 serum and moisturizer