No7 Restore & Renew Collection | No7 US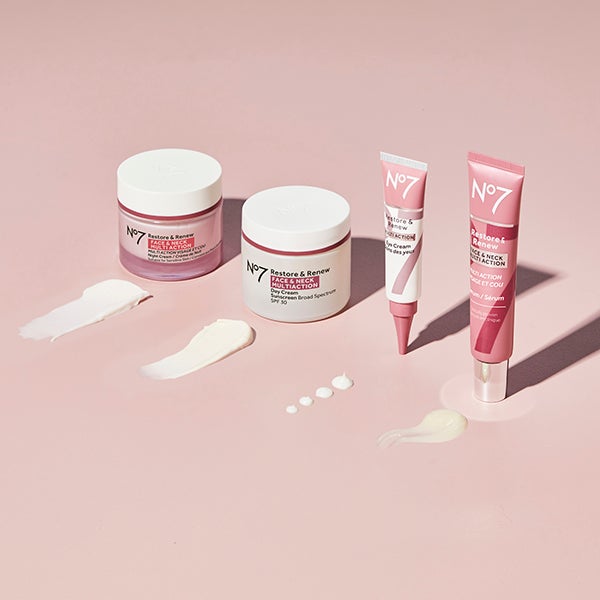 Restore & Renew
Reverse the signs of aging and see a younger‐looking face & neck in just 2 weeks.
Ideal for mature skin and all skin types.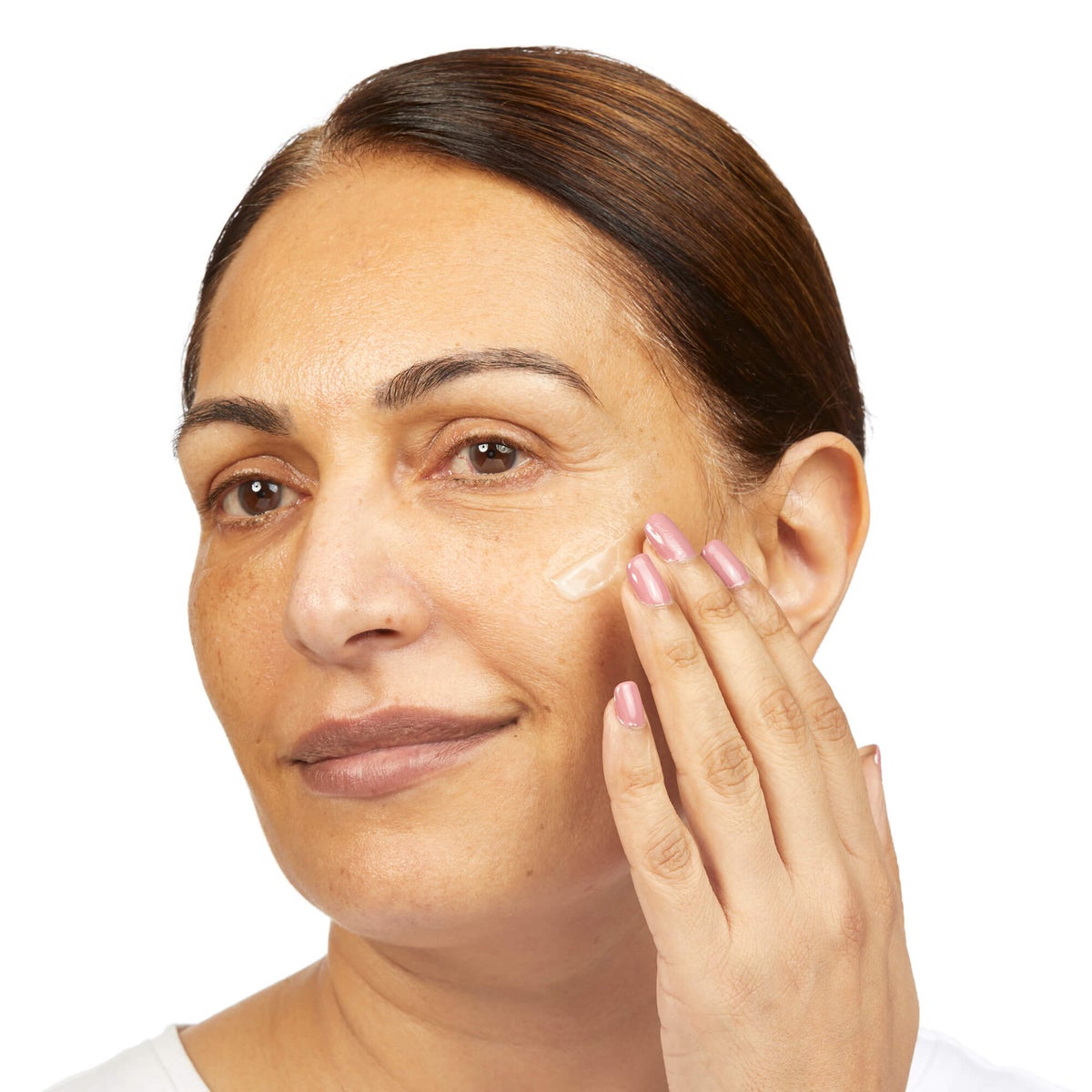 WHY YOU'LL LOVE IT
Clinically proven to address the signs of aging, each formula in the No7 Restore & Renew collection works to keep your skin looking youthful and radiant. With consistent use, skin will feel smoother, firmer and more lifted.
Reduces the appearance of crepiness, fine lines and wrinkles
Helps brighten, nourish and revitalize skin
Protects skin from environmental stressors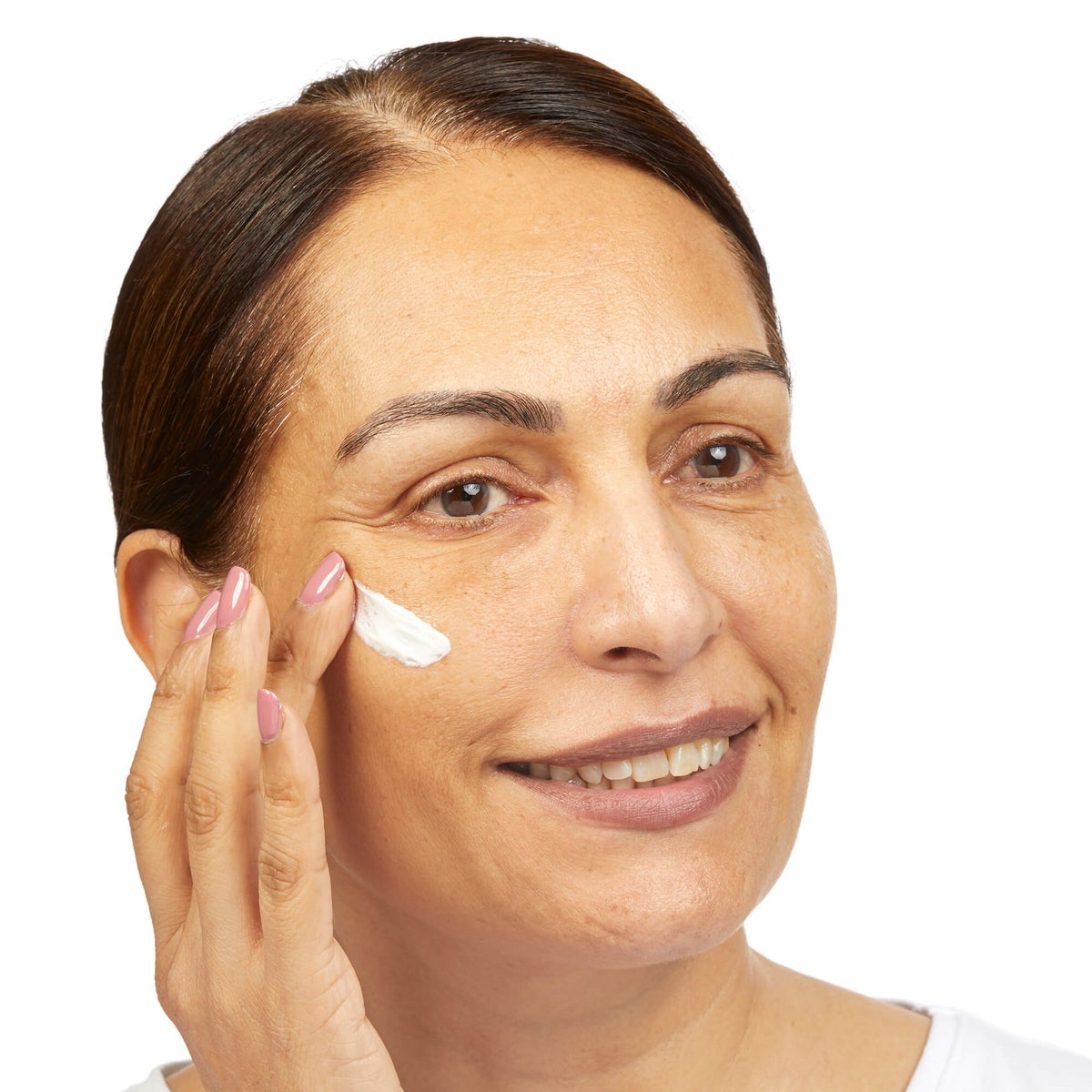 SCIENCE‐BACKED INGREDIENTS & TECHNOLOGY
The No7 Restore & Renew collection is supercharged with proven age‐defying technology and our proprietary complexes that help improve the appearance of aging skin.
No7's unique anti‐wrinkle, firming and brightening complexes

No7's Double Defense technology protects skin from environmental stressors
Fast‐absorbing formulations effectively penetrate the skin for real results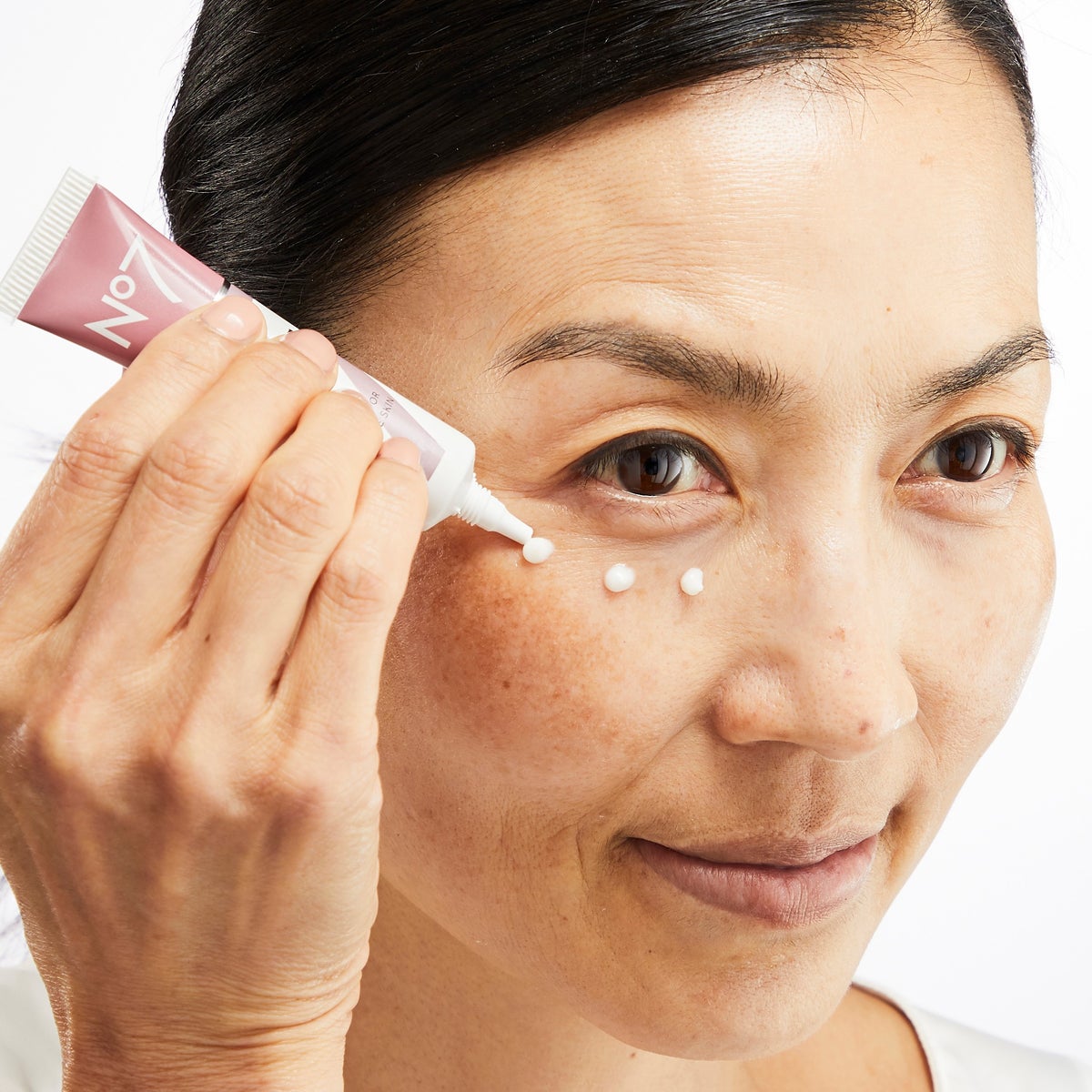 YOUR RESTORE & RENEW SKINCARE REGIMEN
For optimum results, we recommend a 4‐step skincare routine both morning and evening.
1. Cleanse skin thoroughly using your preferred No7 cleanser.
2. Smooth No7 Restore & Renew Face & Neck Multi Action Serum onto face, neck and décolletage.
3. Once serum is absorbed, dot No7 Restore & Renew Multi Action Eye Cream around the eyes and between the eyebrows, gently massaging outwards and upwards.
4. Follow with No7 Restore & Renew Day Cream SPF 30 in the morning or No7 Restore & Renew Night Cream at night.
TIP: Once or twice a week, use the No7 Restore & Renew Sheet Mask after cleansing for a serious boost of anti-aging and skin renewal.
Ready to improve the appearance of the signs of aging? Explore the full regimen, designed to revitalize and restore skin with results you'll love.

Restore & Renew On The Blog