While sleeping, the skin works to repair damage triggered throughout the day by harmful environmental stressors. The best way to support this natural renewal process is with a carefully crafted nighttime skincare routine and a powerful night serum.  
Keep reading to discover the benefits of applying serums at night and where to find the best night serum for skin that looks healthier, brighter and more youthful by morning. 
How does a night serum support skin cell renewal?
Night serums are tailored to target specific skin concerns, including wrinkles, dark spots and dry skin, while helping to support overnight repair and replenish lost moisture. When applied topically, these concentrated formulas can visibly improve the appearance of skin's tone and texture by morning.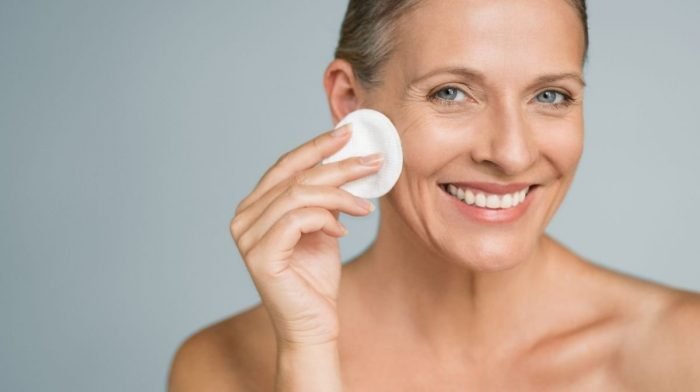 Discover our simple 6-step night skincare routine to help repair and revive skin.
When to apply a night serum
The best time to apply a night serum is after cleansing and toning but before moisturizing.  
Cleansing will wash away the dirt and impurities from the day, allowing the serum to better absorb into the skin, while a moisturizer will create a barrier over the skin, locking in the nourishing ingredients.  
How to apply a night serum
A night serum should be applied onto clean, toned skin. Massage a pea-sized amount into the face and neck, focusing on areas most prone to wrinkles, including the forehead, jaw and chin. 
To reduce the appearance of pigmentation, apply a brightening serum directly onto the dark spots.  
Finding the best night serum
While most serums are formulated to benefit all skin types and can be used both in the morning and evening, the best night serum will target your specific skin concerns. Whether you're looking to address the appearance of fine lines and wrinkles, even skin tone or help restore skin's firmness, there's a No7 serum that's perfect for you. Explore our full range below. 
Buy now

with No 7

A serum that helps to reduce the appearance of wrinkles overnight. 

Our most concentrated formula yet, this intensive booster serum is designed to be applied directly onto stubborn lines and wrinkles. It's formulated with our anti-wrinkle peptide technology, Matrixyl 3000+, to dramatically smooth the appearance of skin in just 12 weeks.  

Buy now with free delivery