No7 has several skincare collections, tailored to specific skin concerns and skin types, all with their own unique formulas. With so many to choose from, which collection is best suited to your skin?
Read on to discover the No7 skincare collection that's best tailored for your skin concerns from your 20's through to your 60's.
No7's skincare collections
Although most No7 skincare products could be used on any skin type at any age, some ingredients and formulations may benefit different skin types more than others.
For example, mature skin typically needs a heavier formulation to help hydrate and reduce the appearance of fine lines and wrinkles, while for younger skin this may congest skin and block pores.
If you're unsure of your skin type, try No7's NEW skin consultation & skincare regimen finder tool and match your skin type with a targeted,clinically proven No7 skincare regimen.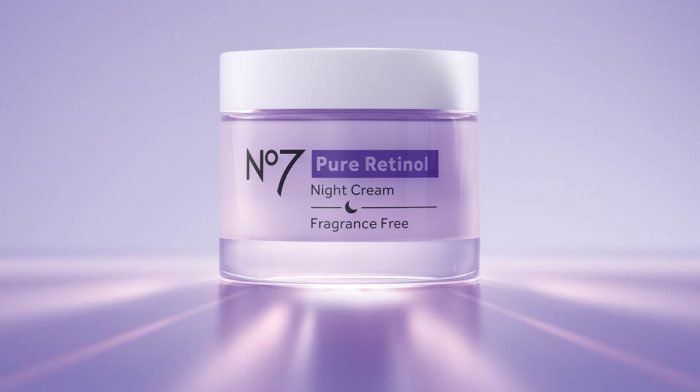 We explain if you really need a day cream and a night cream, and we share the best No7 night creams for your skin type.
No7 Early Defence – 20's – 30's
Skin typically feels plump and firm in your 20s and early 30's. To prevent premature signs of aging, it's best to implement an anti-wrinkle skincare routine that helps to protect the skin.
Designed to keep skin looking younger for longer, the Early Defence collection helps to protect and boost skin's natural defenses while slowing down the effects of everyday life on young skin. These super-light, power-packed formulas are formulated with lipopeptides and Vitamin A, leaving skin feeling refreshed and reducing the appearance of those first fine lines.