Hormonal changes during menopause often cause symptoms like hot flashes, mood changes, and night sweats. However, these hormonal fluctuations can also cause changes to our skin, with menopause and dull, sagging skin often going hand in hand.
Read on to discover how to get rid of the look of sagging skin, and how to add radiance to estrogen depleted skin with No7's menopause skincare range.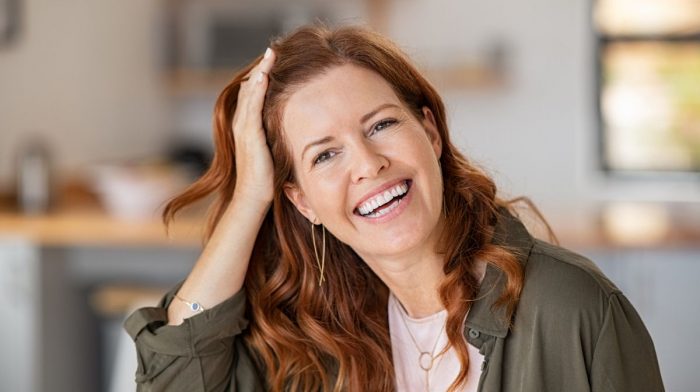 Learn how to manage menopausal skin changes for a revitalized, youthful-looking complexion.

 
Menopause and dull skin
With age, the natural skin cell renewal process slows. As dead skin cells accumulate on the skin's surface, it can leave skin looking dull and tired becauselight can no longer reflect off the skin and cast a healthy glow.
Combine this with menopause-induced dryness, and skin can appear even more dull and lackluster.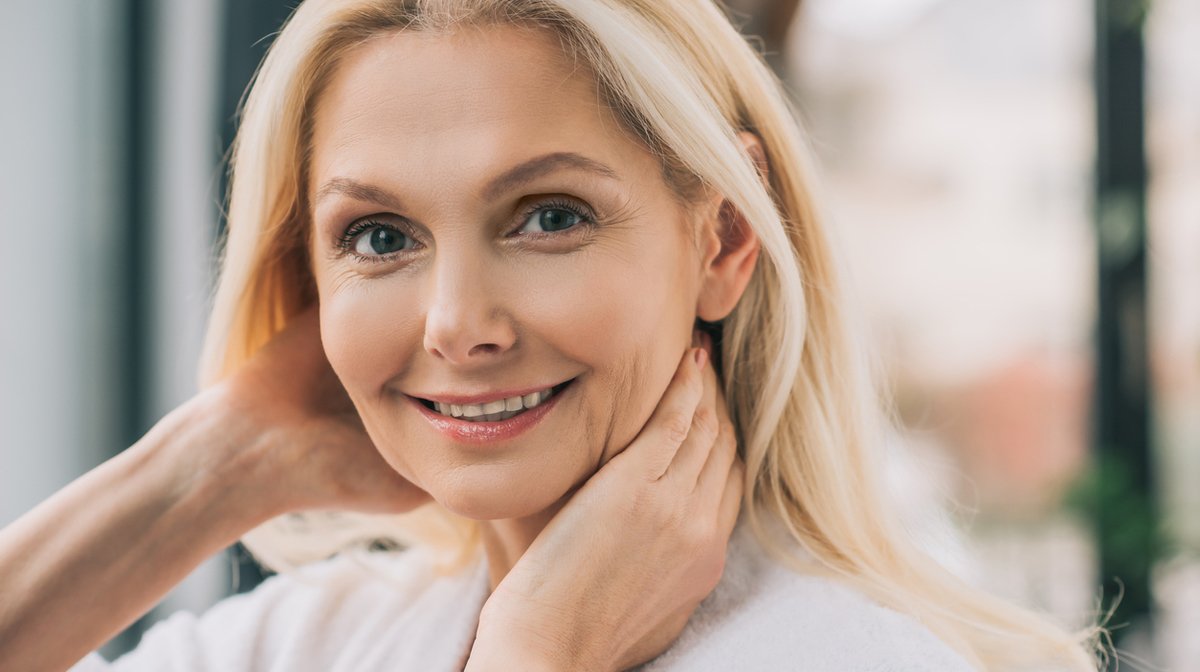 Discover how to get glowing with these simple steps.
Menopause and skin sagging
Collagen and elastin are the skin's building blocks, essential to maintaining a lifted and supple complexion. However, women lose approximately 30% of collagen in the first 5 years of menopause.
This causes sagging of the skin and deepening of fine lines and wrinkles especially around delicate areas like the jowls, neck, eyes and mouth.
How to prevent sagging skin after menopause
Signs of aging such as fines lines and loss of suppleness are an inevitable part of aging. However, it is possible to achieve a complexion that appears more lifted and radiant with a menopause skin care routine and sagging skincare treatments.
Look for skincare formulated with peptides for menopause, humectants like hyaluronic acid, and soothing ingredients like ceramides and green tea.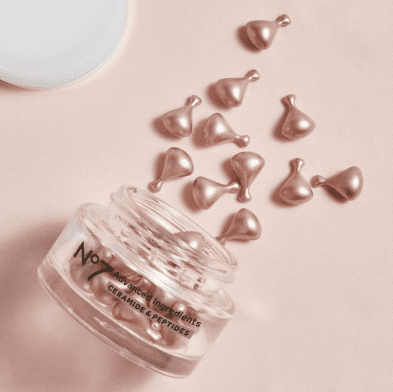 What are peptides? Find out how to incorporate collagen peptides for skin into your skincare routine.
Menopause Skincare routine for firm and radiant-looking skin
To look and feel your best, No7's Menopause Skincare range is expertly designed and Co-created with menopausal women to target visible signs of reduced estrogen and collagen for radiant and replenished-looking skin in just 1 week.
Buy now

with No 7

Formulated with Vitamin C and gentle exfoliating particles, No7 Lift & Luminate Dual Action Cleansing Exfoliator helps to support skin's natural renewal process while removing impurities and excess oil. Skin tone and texture appear visibly improved, lending skin a brighter and more radiant-looking glow.

How to apply: Morning and night, massage onto a wet face, then rinse to leave skin feeling cleansed and renewed.

Buy now with free delivery