The holidays are a time to sparkle and shine – not just for your festive party wardrobe and your boughs of holly, but for your skin, too.
No7 has a fabulous selection of holiday sets for all ages and skin types. Whether you're looking to treat yourself, or spoil someone special to you, you'll find skincare gift sets and makeup gift ideas for everyone and for any budget.
Here are five dazzling options to get your holiday gift shopping off to the best start:
For visibly fresh, glowing skin
Glowing skin is everyone's dream, and the products in the No7 Beyond Hydration Gift Set can help you to achieve it. Brighten and hydrate skin with our HydraDrench complex and Pollution Shield Technology, which helps to keep pollution particles from dulling skin.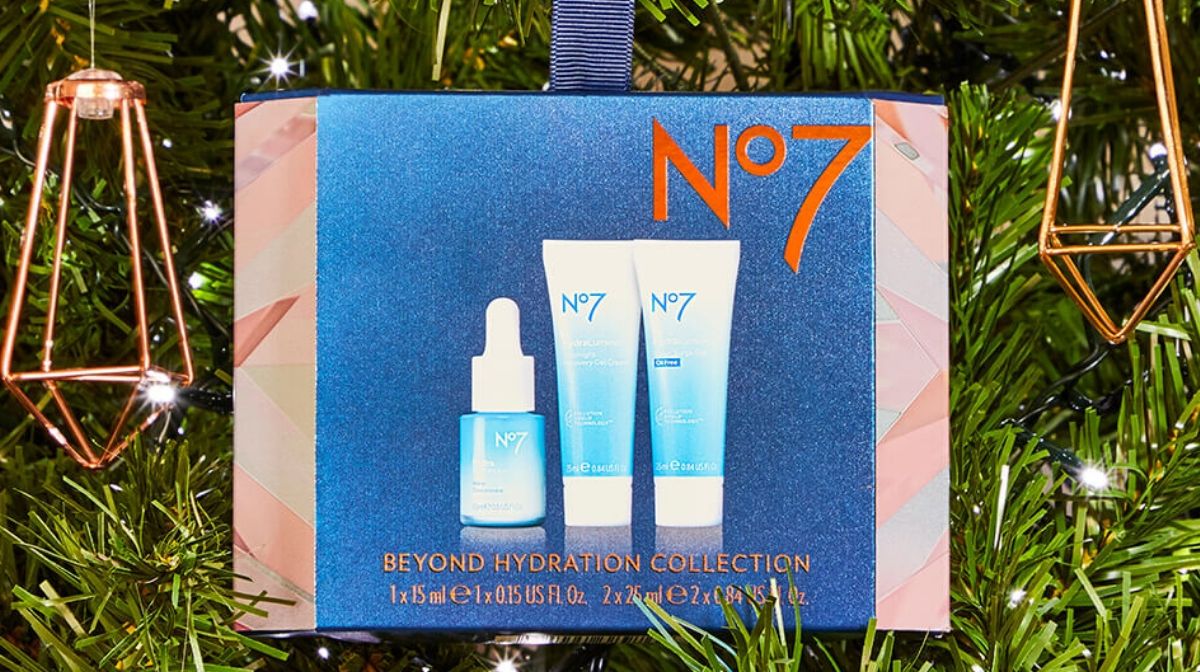 Extracts of nourishing, antioxidant-rich mulberry, as well as vitamins C and E can also be found in each product in the collection, making it a beautiful gift set for anyone with dull or dehydrated skin.