While SPF is an essential part of your daily routine to protect the skin from harmful UV rays,  applying a hydrating moisturizer is also recommended to maintain a youthful-looking glow – so why not combine both?
Keep reading to discover exactly what SPF moisturizer is, how to incorporate a daily moisturizer with SPF into your routine, and where to buy the best SPF moisturizer for hydrated, healthy-looking skin.
What's SPF?
SPF, or sun protection factor, is a measurement of how well a product containing sunscreen can protect the skin from UVB rays. The SPF number indicates how long the sun's UV radiation would take to burn the skin when using SPF, versus the amount of time without any sunscreen.
Types of UV rays
There are 2 types of ultraviolet rays, UVA rays and UVB rays. If a product protects from both, it's called 'broad-spectrum' UV protection.
UVA rays penetrate more deeply into the skin and cause signs of premature aging
UVB rays are responsible for burning the skin
Why is SPF important?
UV rays are a common cause of skin aging, including brown spots, fine lines, wrinkles, and dullness. UVA rays also penetrate through clouds and windows, causing signs of damage even on overcast or rainy days. Applying SPF daily helps to protect the skin.
What is moisturizer with SPF?
A facial moisturizer with SPF combines the protective qualities of facial sunscreen with the hydration of a face cream, for skin that feels protected and moisturized.
*To be safe, it's advised that moisturizer with SPF isn't solely relied on to provide adequate protection from UV rays. Face cream with SPF should be used alongside standard sunscreen with the required strength.
How to apply moisturizer with SPF
SPF moisturizer is applied the same way as regular No7 moisturizer without SPF.
Step 1: Dispense a dime sized amount of moisturizer with SPF onto the fingertips and rub hands together to warm up the product.
Step 2: Gently smooth the moisturizer over the cheeks, sweeping from the nose outwards.
Step 3: Apply onto the forehead, working from the brows towards the temples.
Step 4: Smooth along the jawline working from the chin to the ears.
Step 5: Use light circular and patting motions to absorb into the skin.
Step 6: Apply to the neck in upward strokes, working from the decolletage to the chin.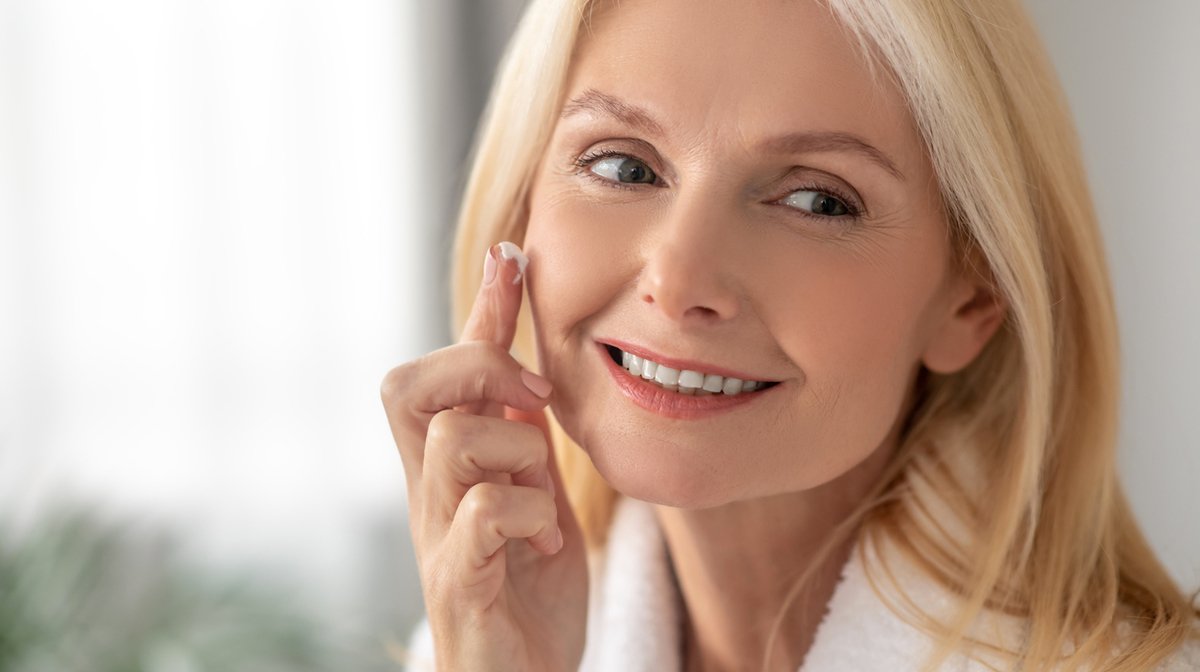 Find out when and how to apply a moisturizer for best results.
 The best moisturizers with SPF
Most No7 moisturizers offer broad spectrum protection to help shield the skin while nourishing and hydrating too.
Buy now

with No 7

Formulated with Matrixyl 3000+, No7's powerful anti-wrinkle peptide technology, and Double Defence technology, it's one of the best daily moisturizers with SPF for all skin types.

As an SPF 30 moisturizer, it's designed with broad spectrum SPF to help provide protection from both UVA and UVB rays, while hydrating and smoothing the appearance of lines and wrinkles in as little as 2 weeks.

Buy now with free delivery