A skin type often characterized by enlarged pores, spots, blackheads and a shiny complexion, finding a foundation for oily skin can be tricky. Read on to discover how to manage excess sebum and balance shine with the best foundation for oily skin from No7.
 What is the best foundation for oily skin?
When choosing a foundation for oily skin, look for oil-free, textured foundations with a natural or soft matte finish, that offer lightweight, long-wearing coverage.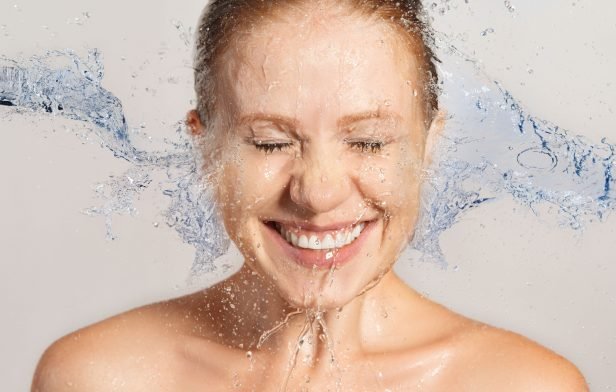 Find out how to determine your skin type and which No7 skincare products are best suited to your skin's needs.
 Matte or semi-matte formula
Oily skin has its own natural glow, so it's best to avoid overly dewy formulas as these can break down on oily skin throughout the day. Choose a natural or soft-matte finish for a healthy-looking finish that lasts.
 Light and buildable coverage
Heavy foundations can block pores and cause the skin to produce even more oil. A good foundation for oily skin provides light to medium coverage that conceals dark spots and uneven skin tone, while letting the skin breathe.
 How to prepare oily skin for foundation
When it comes to creating a flawless base with foundation for oily skin, application is key. A healthy skincare routine helps prep skin and improve the longevity and finish of a foundation.
Step 1: Cleanse the skin with an exfoliating cleanser like No7 Lift & Luminate Cleanser.
Step 2: Apply a serum like No7 Restore & Renew Face and Neck Serum.
Step 3: Apply a moisturizer with an oil-free texture like No7 HydraLuminous Water Surge Gel.
Step 4: Prep the skin with a mattifying, oil-free textured primer, like no7 Airbrush Away Pore Minimising Primer.
Step 5: Apply the foundation for oily skin with a foundation brush or sponge and blend down the neck for a seamless finish.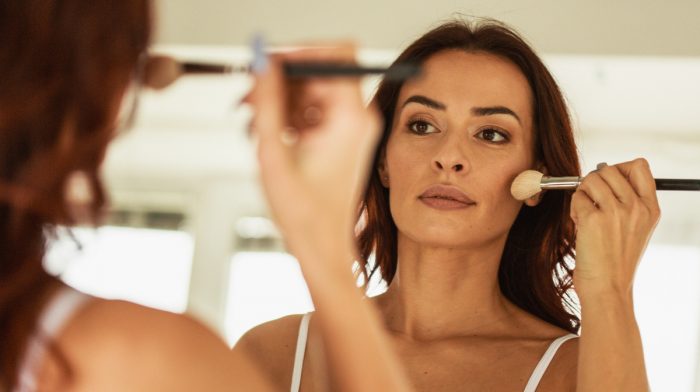 Discover how to apply foundation for a flawless-looking skin tone.
 How to makeup last all day on oily skin
Setting powder helps to set makeup in place all day, keeping excess oil at bay and achieving a mattified look. Set the foundation for oily skin with a pressed powder like No7 Lift & Luminate Powder, using a small fluffy brush.
1) Lightly swirl the brush into the compact.
2) Gently tap the handle of the brush to remove any excess product.
3)  Sweep the brush over the skin, focusing on the areas most prone to oiliness, including the forehead, chin, nose, and cheeks.
Makeup Tip: To prevent makeup from settling into fine lines and wrinkles, apply a light dusting of No7 powder to smile lines and the under-eye area for a crease-free finish.
Best foundations for oily skin
Buy now

with No 7

One of the best lightweight foundations for oily skin, No7's Restore & Renew Foundation visibly improves the 5 key signs of aging. Infused with 8 skin-loving ingredients incudling Vitamin C and Collagen Peptide Technology, it helps to conceal fine lines, wrinkles, age spots, uneven texture, and tone. It's also formulated with pro-retinol to help smooth the skin, making for one of the best foundations for oil-prone skin.

Buy now with free delivery

Buy now

with No 7

With up to 17 hours of wear, No7 Stay Perfect Foundation with SPF 30 creates a natural, flawless-looking complexion that stays put all day. The best foundation for oily skin and large pores, the breathable formula provides medium, buildable coverage with comfortable, transfer-proof wear for a healthy-looking finish.

Buy now with free delivery

Buy now

with No 7

No7 Protect & Perfect all-in-one Foundation for oily skin is formulated with age-defying skincare ingredients and SPF 50 to perfect the appearance of skin while protecting from harmful UV rays. The medium coverage formula helps to conceal blemishes and blur the appearance of lines and pores for smoother-looking skin.

 

Buy now with free delivery