Lisas Story | No7 US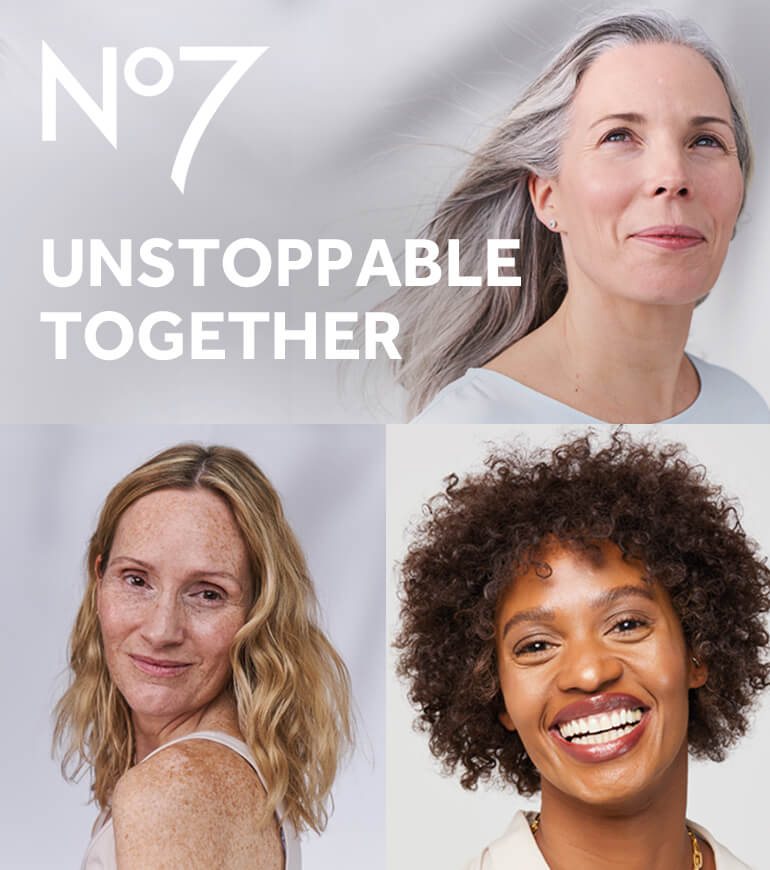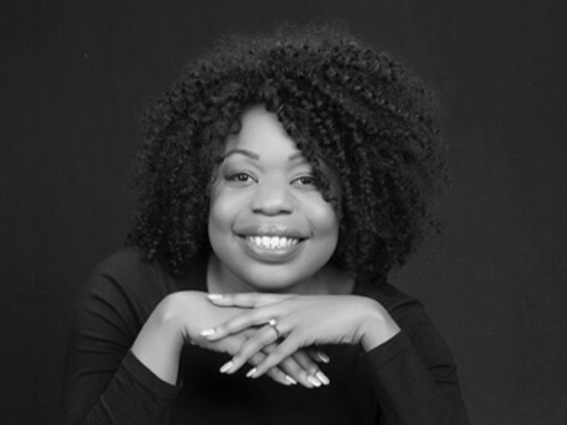 Lisa, Director of Finance
"Find women who inspire you with their accomplishments, but keep you grounded with their humility."
I was born in Zimbabwe, the youngest of four children. My two older sisters, my mom, and my grandma have all been huge influences in my life. My eldest sister is 10 years older than me, so she became something of a second mom. When I was 5, and my next-older sister was 7, the two of us were sent to boarding school together as my parents made a decision to send all their children to boarding school. It was daunting to suddenly be away from our family and our home but even at that very young age, my sister embodied her role as my keeper, looking after me when she needed looking after herself as we were both little girls. With my sister by my side I didn't find it too hard, she was my pillar, we both flourished in boarding school life and we've been very close ever since!
I didn't realize for a while when I was younger, but my mother really was an iconic woman. She was a trailblazer, and I'm so proud of her. When I was 4 years old my parents separated. My mom had been a stay at home mom up until then, but when she found herself alone with four children she wanted to provide financially for herself and for her family too, not just relying on my father who provided for us. Having married at a very young age, my mom had not qualified in any field as she focused on raising a young family. Armed with only her driver's license, my mom knew that the national bus service of Zimbabwe – The Zimbabwe United Passenger Company (ZUPCO) – was looking for drivers, so she applied for a job there to be trained as a bus driver. When she turned up everyone thought she was joking. She was a tiny lady – just 5 feet tall – but she couldn't understand why women, along with men, couldn't be bus drivers too and she successfully challenged the ZUPCO hiring manager to give her an equal opportunity. She fought her way into the job by passing her bus driver learner's permit and soon, word on the street was that the first woman had been accepted into ZUPCO! Soon after she joined, 7 other ladies followed in her footsteps. My mom and these ladies were known as the first 8 female bus drivers in Zimbabwe, my mom being the very first one! These ladies became a force in the transport industry and a formidable sisterhood to the wider society. They became mothers to each other's children, it was amazing for me to gain another 7 inspiring moms to look up to! My mom believed that anything men could do, women could also do. She became well-known all over the capital of our country. At first, if men got on to her bus and saw a female bus driver, some would get off again immediately in disbelief that a woman could safely drive them on a bus. Some would ask her if she could even reach the pedals! But she didn't let anything deter her. At that time, in 1988, in Zimbabwe, even seeing a woman driving a car could be unusual, let alone a bus! She persevered and just a year later she made the cover of Parade, a national magazine, where she was featured as the first female bus driver in Zimbabwe. My mom became an icon of the feminist movement in Zimbabwe and eventually everyone wanted her as their bus driver, and would scramble to jump on the bus driven by the first woman bus driver in the country! My sister would often gather us younger siblings to catch the bus on my mom's route and one of my fondest memories is of me sitting right at the front of her bus, staring at her in complete awe and admiration as she controlled this massive vehicle that I had only ever seen driven by men before she broke the stereotype and proved to herself, her children and the country that women could do anything.
When I was 18 my mom died, and my oldest sister became a second mother figure. She is a Minister in the church and is a pioneer in her own right as again, this is a traditionally male role. Having married a minister herself, she immediately assumed the role of the minister's wife or First Lady but she had her own calling to be a minister too. She returned to college to study theology and switched careers from a career in commerce and education, to become qualified and ordained as a minister in the church. Most recently she was elected as the leader of the World Council for Missions, leading 22 denominations globally for a four-year term, the first black woman to be appointed to this position. My other sister is an accomplished sportswoman. Her talent in sport became evident during our high school years where she excelled in all sports including hockey, basketball and tennis - she won Sportswoman of the Year for three years running! Unprecedented at the time. She played for the top hockey and basketball clubs and represented Zimbabwe in hockey and basketball then went on to serve as the manager of Zimbabwe women's under-21 hockey team.
When I was little, I had a dream that I would be a successful business woman. I imagined wearing high heels and a short skirt and climbing to the top of the career ladder. I loved and enjoyed math so when my school introduced accounting as a subject, I immediately signed up and finished my final high school year as the top accounting student; I naturally pursued a career in Finance thereafter. When I started working I realized how male dominated the business world was. I worked in Harare, London and now in New York. I wanted to 'Be That Woman' who broke the glass ceiling. I always believed that pure hard work and determination could get you a long way in life. I look up to two women in the Finance industry: Tracey Travis, EVP and CFO of Estee Lauder and Dhivya Suryadevara, CFO of Stripe and former CFO of General Motors. These are women who look like me, who've reached the highest echelons of the industry in some of the most successful organizations in the world. I am truly inspired to work hard and to pursue my dream to achieve the same, and even more.
When I moved to the USA four years ago, I knew very few people, and certainly didn't have any female friends. I knew I needed to find some! I'm a great believer in having the support of other accomplished women in my life. I now have a girl squad of 5. They're so accomplished – working for the UN Women, in health and cancer research, business and so on – and we really are there for each other. We inspire each other, and look out for each other. We all seek advice from the others if we need to negotiate our salaries, or are keen for a promotion – when one is successful we all feel victorious. We believe we are stronger together, and weaker apart. Even though we are all at differing life stages now – some of us married, some with children, some still single – we all accept each other and encourage each other to follow our dreams. I'm Godmother to one of these friend's daughters and even though she's just a baby I already tell her "Be 100% yourself, don't let anyone dim your light. Let your light shine and that in itself will be inspiring to others. Work hard as hard work pays off. Have balance in your life. Success is how you define it, be healthy and look after your wellbeing. "