Unstoppable Together | Women Empowerment | No7 US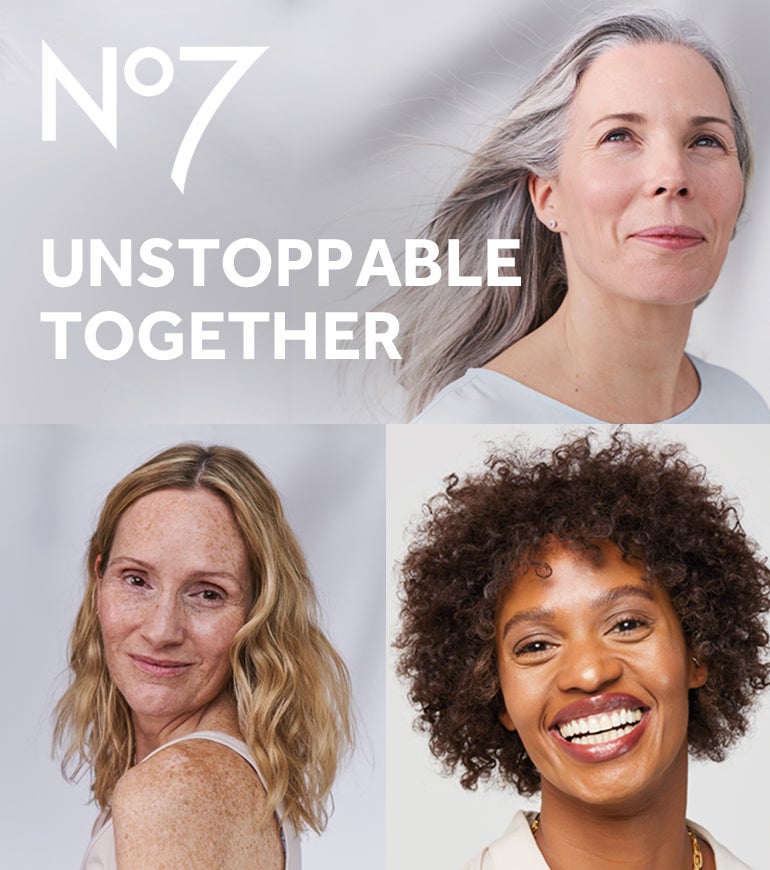 EMPOWERING WOMEN WHO HAVE BEEN STOPPED IN THEIR TRACKS
For 85 years, No7 has worked hard to be the ally to unstoppable women everywhere. By championing
causes that matter, we've helped generations of women confidently live life on their own terms.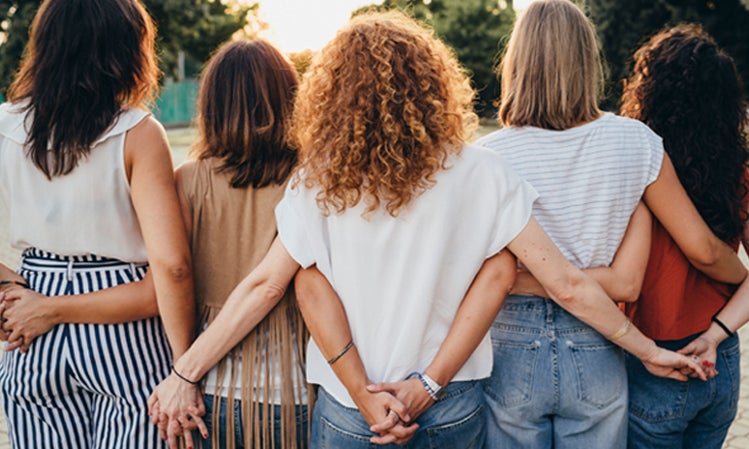 THERE WHEN YOU NEED US
Over the years we've championed causes that matter by creating strong relationships with cancer care charities, including UK cancer charity Macmillan Cancer Support, to ensure people living with cancer can access the advice, support and tools they need. In addition to our support of people living with cancer, we're creating new possibilities by helping women fight gender inequality connected to COVID-19.
Read on to learn more about these efforts and how you can get involved. Because when women join forces, we are #unstoppabletogether.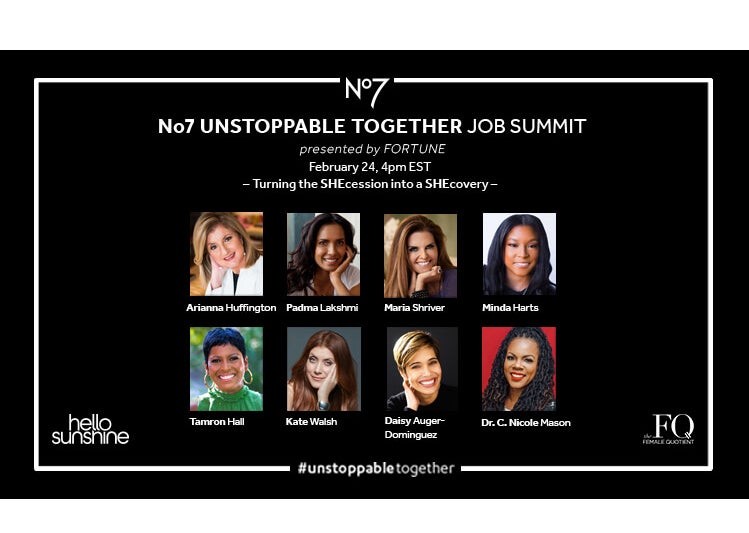 FROM SHEcession TO SHEcovery
Summit to Success:A Powerful Day of Support, Unity & Inspiration
On February 24, 2021, No7 hosted thousands of people for our Unstoppable Together Job Summit, in partnership with FORTUNE, The Female Quotient and Hello Sunshine. It was an inspiring, informative and deeply unifying event with some of the best and brightest female minds of our times, all of whom shared their stories and wisdom with honesty, humor, warmth and a true sense of sisterhood.
This free virtual event, open to anyone, was created in response to the unprecedented challenges of the past year and its impact on working women: in 2020, 4x more women than men left their jobs and women were 3x more likely than men to sacrifice their career for family.* It's our mission to keep women rising and turn the current SHEcession into a SHEcovery.
If you were unable to attend live, we invite you to watch the recorded event. And please join us as we continue our mission to empower women back into the workforce in 2021 and beyond.
WATCH NOW

WORDS OF WISDOM FROM OUR SUMMIT LEADERS
IT STARTS WITH OURSELVES
As the allies to unstoppable women, No7 employees believe in the power that come from supporting each other.
Hear these incredible stories of how this movement impacted their own lives.
Social media posts with hashtag:

#unstoppabletogether
Use arrow keys to navigate
*The Los Angeles Times, Dec. 2020
*United States Census, Aug. 2020